Discover the FIVE SECRET RITUALS from a Hidden Himalayan Monastery that Make You Look 30 Years Younger – In Just 10 MINUTES a DAY!
Ancient health secrets unveiled inside this long-lost book from 1939…
Hidden deep inside the Himalayas is a secret almost too good to be true.
It's a secret that can enable you to look a shocking 30 years younger – in just 10 weeks from now, working just 10 minutes a day.
It's a secret that can remove your wrinkles. It can restore your natural hair color. It can improve your memory. It can correct your eyesight. It can turbo-charge your energy levels, your strength, your virility.
This secret can turn you into a 25 year old again, WITHOUT QUESTION.
It's a strong claim.
But it's not made lightly.
It's backed by a close group of many thousands of followers – including actor Martin Sheen, and author John Gray ("Men are from Mars") – both of whom claim it as the reason for their youthful looks.
So, would YOU like to discover more about these SECRET Five Rituals?
Then, please, read on.
Our journey takes us way back to 1930…
Learn How a Retired British Colonel Discovered the SECRET "Fountain of Youth" in India
– And What His Findings Mean to YOU, TODAY!
It was the year 1930 in Southern California.
A young gentleman named Peter Kelder was taking a leisurely stroll, when a sudden shower broke out. He ran for cover to a nearby Travelers Club.
There, randomly, he sat at the table of a retired British army officer, known as Colonel Bradford.
The Colonel was a wrinkled, stooping man in his late sixties, drained of physical energy, unable to walk without the help of a strong cane.
Yet despite their differences, the pair soon became friends – and regularly met to discuss the Colonel's many varied travels.
Of all of his topics, Colonel Bradford preferred to talk about India.
In particular, one story attracted him more than any other…
In almost every Indian district he'd visited, he'd been told about an ancient monastery deep in the heart of Tibet, where Lamas had discovered "The Fountain of Youth."
Peter Kelder later wrote of this place: "Old men had visited and mysteriously regained health and strength, vigor and virility shortly after entering a certain monastery; but where this particular place was none seemed exactly to know."
Colonel Bradford decided to leave – and find that monastery for himself.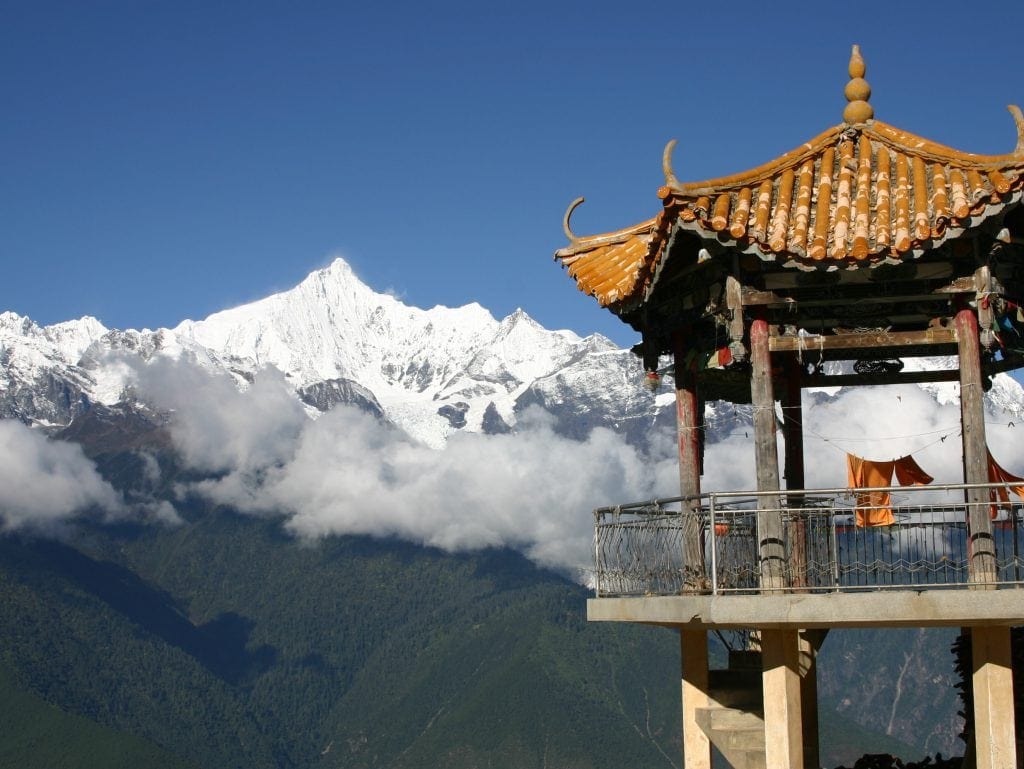 The Colonel occasionally wrote to Kelder with updates of his progress. He eventually reported that he had found the monastery. But then the scent ran dry, and Kelder heard nothing more.
Until four years later, when Colonel Bradford stepped into his office…
… COMPLETELY TRANSFORMED.
His hair was a rich brown once again. His complexion was smooth and fresh. He no longer walked with a stoop. He was energetic, and strong, and virile, and HAPPY.
Asked how old he looked, most people guessed 38.
HE WAS 72.
The secret, he said, was all down to FIVE RITUALS he uncovered inside that lost Tibetan monastery, deep in the Himalayan Mountains…
Want to know more?
Discover the FIVE SECRET RITUALS for Looking
30 Years Younger in Just 10 Minutes a Day!
As Used by Martin Sheen, John Gray & MORE!
The Five Rituals are simple.
They're a series of five simple movements that can be practiced in just 10 minutes a day.
They involve simple, yet precise movements that virtually anyone can perform – whether you're 30, 50, or 100.
And it was these exact same Five Rituals that Colonel Bradford discovered in that Lamasery, in deep India.
The same rituals he went on to teach to "The Himalayas Club," a large group of individuals over 50 years old – all of whom went on to both look and feel half their age again.
The exact same Five Rituals that were passed onto Peter Kelder, who went on to write "The Ancient Fountain of Youth" and "The Eye of Revelation" – where he documented the amazing power of these five rituals, and how they had the power to radically make anyone look and feel better.
Kelder's work received critical acclaim when it was published, way back in 1939.
But until recently, it was thought that every copy was LOST.
Until a recent copy emerged yet again – and individuals began practicing and seeing the immense benefits of the Five Rituals within such a short period of time.
So, how long do the Five Rituals take to see results?
Just the same as they did with Colonel Bradford. It takes just TEN MINUTES a DAY – and you'll begin seeing results within just one week.
It's best to compare after ten weeks however, where you'll see the most dramatic change. You'll literally feel 25 again. And if you're already 25, you'll enjoy all the other benefits too – such as improved memory, enhanced eyesight, greater energy!
And it's cumulative too, like compound interest.
As soon as you've done these enjoyable exercises for ten weeks, the effects get quicker and quicker and quicker, and more and more noticeable.
It's the Eastern secret that Western cosmetic surgeons don't want you to know about.
Right now, many hundreds of thousands of close followers across the globe are currently practising the Five Rituals every single day – and enjoying the phenomenal benefits.
From Martin Sheen to John Gray, from the editor of Natural Health magazine to Peter Kelder himself (YES! He's still healthy, energetic and very much alive!), from Bradley Thompson to Michael Masterman…
The Five Rituals secret is out.
And it's your turn to take advantage.